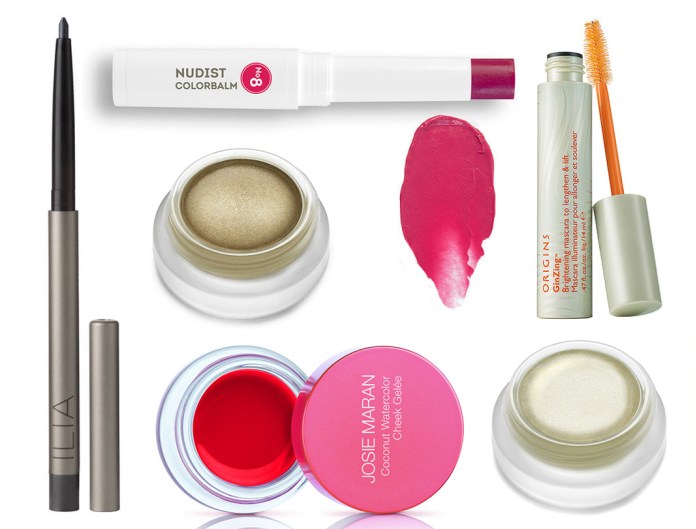 For years, I have been invested in reducing chemicals in addition to environmental toxins in my daily life, ditching everything from Teflon pans plus plastics to over-the-counter treatments in favour of natural alternate options. I eat organic produce and make my personal cleaning products from vinegar, eucalyptus plus baking soda. I wash my teeth using charcoal powder and use a biodegradable shampoo and body wash. It seems great, and I totally recommend a eco friendly lifestyle to all people.
That being said, there was a glaring pink elephant in my makeup bag in the form of my personal trusty conventional make-up?products-from mascara to help concealer-all containing parabens, sulphates, spring oils, PEGs, and other chemical ingredients (the key additives to watch out for if you want to go chemical-free). The reason? Although switching over to all-natural skin and hair care became a breeze, natural make-up other possibilities had never quite delayed to their high-performance mass-brand counterparts. Oil-based mascara could leave me panda-eyed, foundations couldn't come in a wide sufficient range of shades, lotion blush formulations were dry and funky, and powders never refined enough.
The purely natural cosmetics market possesses progressed enormously considering my last make-up container edit, and in the domain name of health and non-hypocrisy, I was going to clean up my makeup products for good. Through wide-ranging research and path testing, I've come up with a curated collection of go-to natural day to day make-up products that pleasantly out-perform my personal old big-brand addictions. Moving beyond the basic "mineral makeup" goods, these cosmetic basic principles are as state-of-the-art as any you'd find in a makeup music artists' kit.