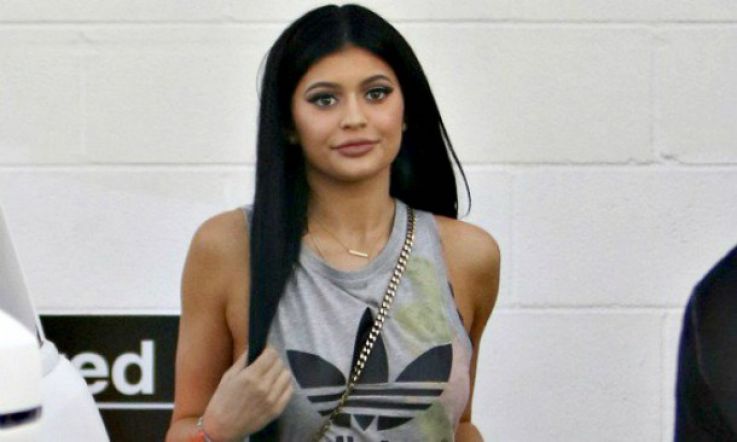 There was really a time when you\'d see her knocking about in Adidas, but those times are presumably over.?

The youngest from the Kardashian clan made her debut for Puma over the weekend, which is the shot she chose to post to Instagram.?She captioned the shot: \"Excited to reveal my campaign to the @PUMA Fierce, a lightweight trainer with zero excuses, available starting 4/1 on PUMA.com, PUMA shops, and choose retailers worldwide. The next level starts here #ForeverFierce.\"
Prepare yourselves to observe these pants being sported out partying A LOT this season.
She\'s so committed to her new role that they even dyed her hair navy – sorry, \"midnight blue\" – to check these look… We\'ve been obviously jesting; these publicity shots were probably taken before she started her new doo yesterday.
Will you be tempted to analyze Kylie\'s Puma wear?